On August 26, at the T-Mobile Arena in Las Vegas, Nevada, retired undefeated boxer Floyd Mayweather will be opening the lion's den to simultaneous two-weight UFC champion Conor McGregor for a licensed boxing match. It comes as no surprise that Mayweather is heavily favored to win, and yet McGregor has made some rather lavish promises. During the international promotional tour for the fight, Conor McGregor claimed that he will knock out Floyd Mayweather in the fourth round, as reported by the Evening Standard. So, let's examine the actual likelihood of the Irish mixed martial arts star living up to this claim.
Knockout very unlikely, let alone in the fourth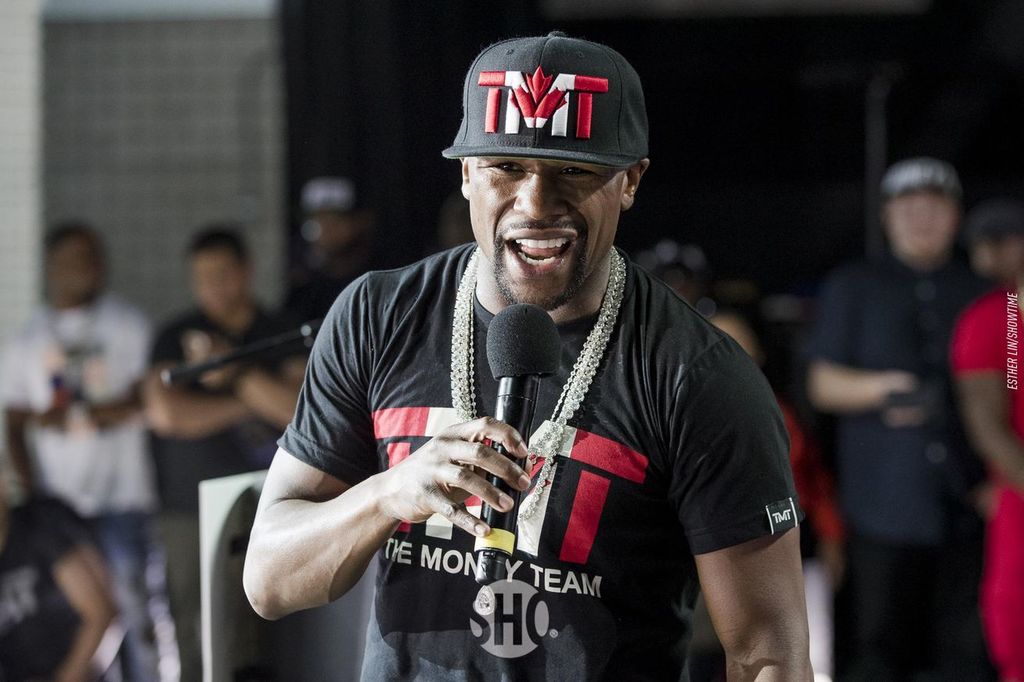 When it comes to the pure discipline of boxing, there is very little that the fighters can do to vary their game, thus what can be expected from the opposition can only stretch so far. Conor McGregor is coming from mixed martial arts, where almost anything goes, so fighters need to both utilize the available disciplines as well as be aware of those that could be used to defeat them. Floyd Mayweather has forged his 49-0 record on avoiding all that can be thrown at him in the boxing ring, so it seems unlikely that McGregor, who has never engaged in a professional boxing match, would be able to produce anything that could catch out the American.
The odds are most certainly stacked against McGregor for him just to get a knockout, regardless of what round. A lot of it is founded on Mayweather deemed to have been knocked down once in his 49-fight career, which was in 2001 against Carlos Hernandez, per Metro. In fact, with McGregor to knock out Mayweather at 8/1 as of August 2, things deemed more likely to happen by a Betway Insider study include: another planet like Earth being in existence; your job being replaced by a robot; or that we actually live in a simulation. So, as you can see, the odds are most certainly stacked against the Irishman to achieve a knockout. But should they be?

A world-class fighter against a retired boxer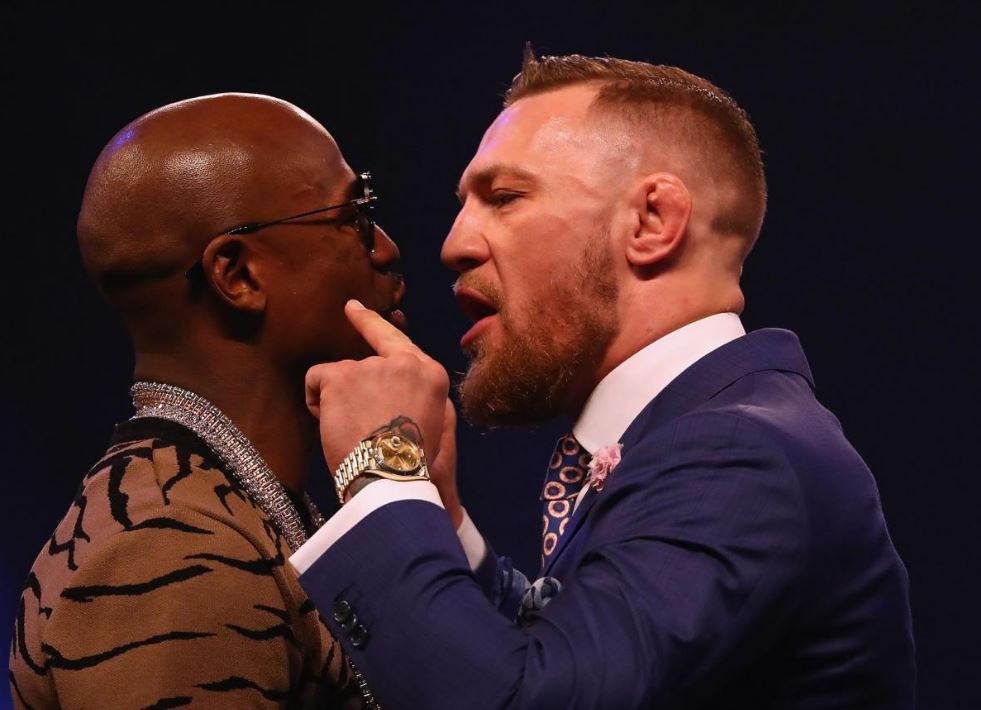 Regardless of his experience, the fight will be one man against another man, so he will, of course, have a chance of landing that one sweet, clean hit that puts Mayweather down to the canvas and keeps him there. In his mixed martial arts career, McGregor has won 18 of his 24 fights by knockout or technical knockout, with three of them coming by a straight punch knockout, as recorded by Sherdog.
He has the knockout power, and he has cemented himself alongside the all-time greats in the Octagon, ranking as the number one lightweight in the world right now – a division in which he is currently the UFC champion. He's also ranked very highly among the best in the weight that he formerly competed in, before stepping up to lightweight. Among the all-time greatest featherweight fighters, McGregor comes in at sixth, behind the likes of Jose Aldo and Hatsu Hioki.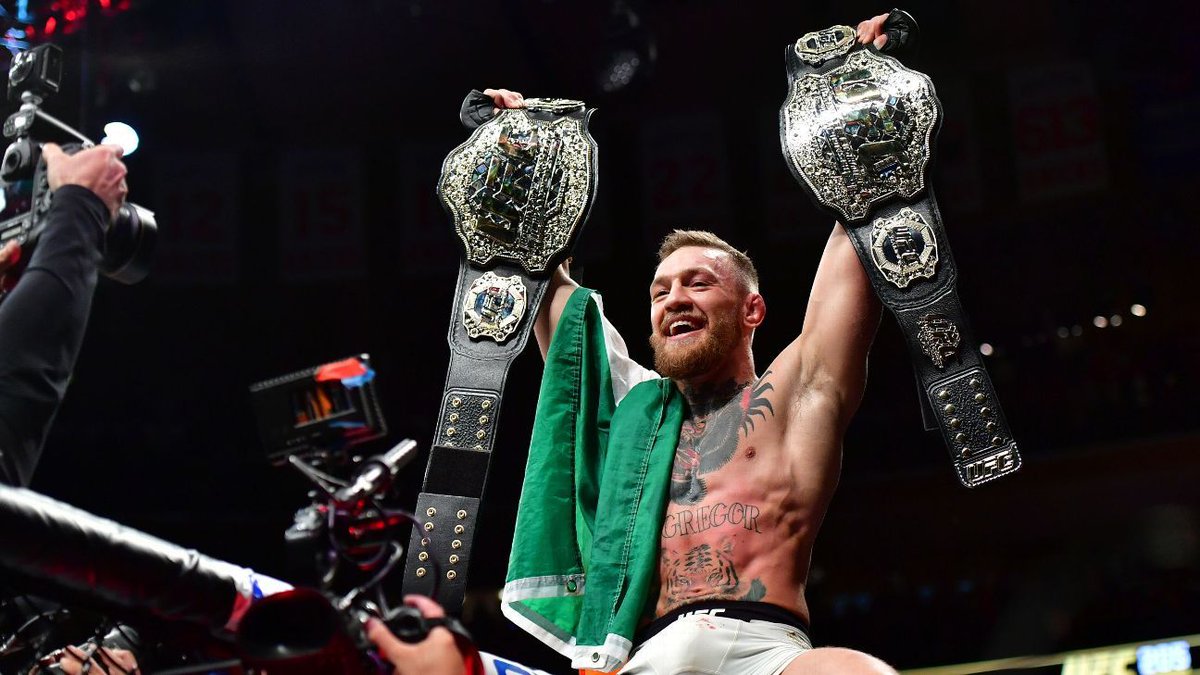 On top of all of this, Conor McGregor is classed as the sixth-best pound-for-pound mixed martial artist going, which is an incredible feat considering that Michael Bisping, Daniel Cormier, and Gegard Mousasi sit below him. So, with his very high rank as a fighter, he at the very least has a base level of combat skill for boxing, and as a notorious striker in the UFC, you would have to consider him to have the punching and evasion skills to at least be good in the boxing ring.
Floyd Mayweather honed his defensive game as his career came to an end, with his last seven fights given to him by decision, so he can certainly dodge a punch and impress his Las Vegas judges while doing so. It's true that Mayweather has only ever been deducted points for a knockdown on one occasion, and has never been knocked out, but that doesn't mean that he hasn't been rocked before:
Floyd Mayweather is now 40-years-old, hasn't fought for just under two years, and is up against a very talented fighter who has nothing to lose but a little bit of pride. The American is a great defensive boxer, and McGregor will know that he has to knock him out to win. The odds are stacked against the Irishman, but his potentially unorthodox methods might just be enough to get him inside Mayweather's guard and give him the first knockout, and loss, of 'Money' Mayweather's career.