On Saturday, August 26, the T-Mobile Arena in Las Vegas will host one of the most hyped-up events of all time. Floyd Mayweather, who retired from boxing but boasts a 49-0 record, will be taking on two-weight UFC champion Conor McGregor in a sanctioned boxing match.
This will be McGregor's first ever meaningful boxing match, and without any of his mixed martial arts credentials on the line and a huge payday guaranteed, it could be said that the Irishman hasn't got anything to lose. Mayweather, on the other hand, will be putting his untarnished record on the line, as well as boxing's reputation – to an extent.
Sure he's 40 years old and retired, but Floyd Mayweather will be taking on someone without a boxing record. Considered to be a great of the sport, a Mayweather loss would raise the standing of mixed martial arts above that of boxing in the eyes of many.
Mayweather needs to win this fight far more than McGregor does, and he's expected to do so, but what can he expect from his upcoming opponent?
McGregor needs the knockout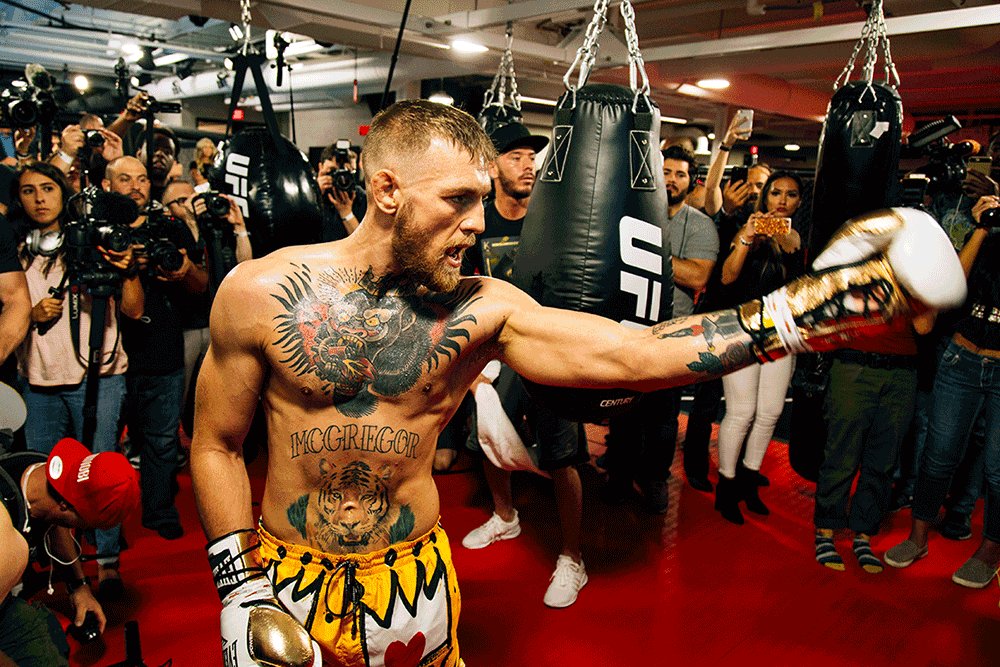 Source: The Mac Life, via Twitter
At the first destination of the international four-city media tour to build-up the fight, Conor McGregor told the Los Angeles audience that he was going to knock out Floyd Mayweather in the fourth round, saying: "I am honored to be here, to give you this spectacle. His little legs, his little core, his little head, I am going to knock him out inside four rounds, mark my words."
Many fighters, regardless of which sport they're taking part in, will predict a round of victory during the build-up. This may be because they want to psych out their opponent and get that round in their head, or because they want their prediction to come true to receive praise from the press. In any case, they have no real way of knowing as anything can happen in the ring. Conversely, McGregor's claim does hold some value.
Floyd Mayweather has never been defeated, never been knocked out, and has only been officially knocked down in a fight on one occasion. To add to that, the American's last seven fights – all in Las Vegas, all wins – were decided by the judges, with only two of them not being unanimous decisions. If McGregor wants to win, he needs to knock out Mayweather.
Not only does he need to knock him out, but the Irishman should aim to do it quickly. As the fight progresses, Mayweather will simply get more comfortable up against the ropes and on the backfoot, bobbing and weaving, dodging the swings, and landing swift counter punches. It seems extremely unlikely that McGregor could defeat Mayweather in the eyes of the Las Vegas judges unless his knockout attempts achieve enough knockdowns to sway favor.
No fear from McGregor?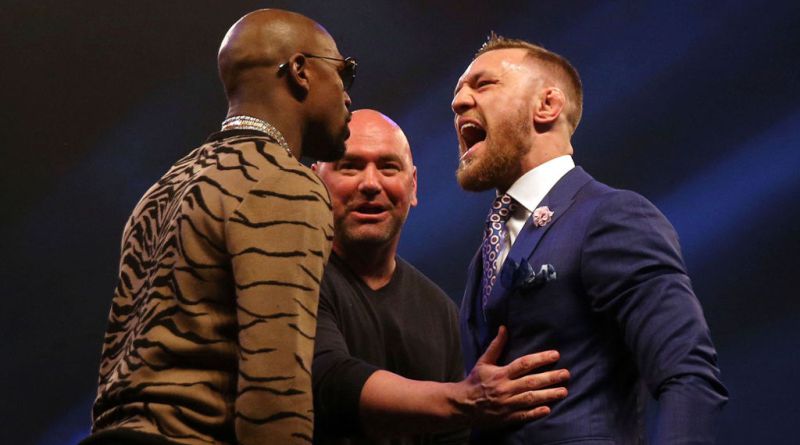 Source: Adam Noble-Forcey, via Twitter
Given that he has next-to-nothing to lose, Conor McGregor can come into this fight with intent to put on a show. Naturally, as an elite-level fighter, he will want to get the win, so luckily for him, there is an aspect of Mayweather's boxing that he can exploit.
As mentioned earlier, Mayweather's last seven fights have all gone the distance and been decided by the judges. Many of the fights were disappointing and dull – particularly the too-long-awaited bout between Floyd Mayweather and Manny Pacquiao – but Mayweather walked away victorious regardless. There have been very few occasions over the last five years in which the American has looked to be able to knock out his opponent.
Despite this, Mayweather is at 8/13 to win the fight within the distance, which is likely down to Conor McGregor's experience rather than the strength of the Irishman's chin. Given that McGregor has never been knocked out, has endured immense punishment in the Octagon, and will be gunning for the win within the 12, McGregor to win by knockout at 4/1 looks to be a far better use of StanJames' £20 free bet than Mayweather within the distance.
McGregor started his mixed martial arts career as a counter puncher and has evolved into a tactical but aggressive dynamo. In past fights, he's needed to be aware of all of the potential strikes that would be aimed at his head, as well as actually sustaining many through his 21-3-0 UFC career. Now, against Mayweather, McGregor faces a 40-year-old who has seemingly lost a lot of his knockout power and who opts to defend, while not ever suffering a knock out in a much more dangerous sport. McGregor can go in gung-ho knowing that he has an improved chance of knocking out Mayweather than he has of hitting the canvas himself.
McGregor's unorthodox style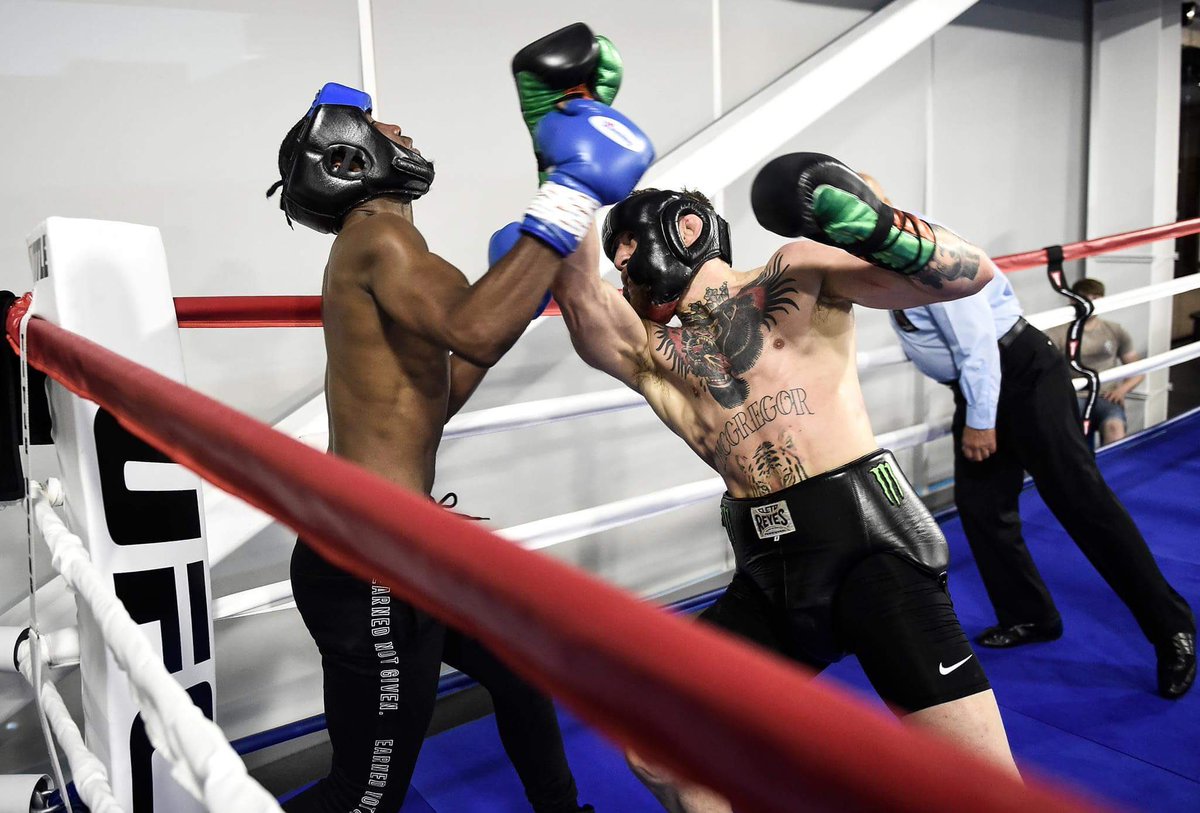 Source: Conor McGregor News, via Twitter
Coming into the fight, Conor McGregor will have been doing a huge amount of boxing-specific training, so his style will have been moulded slightly for the big event. However, he'll naturally utilize the fighting style that has worked best for him in previous fights.
The Irish fighter will likely come in with a much wider stance than most professional boxers would, making the most of his extra range and excellent footwork to combat his American foe. One of the biggest advantages that McGregor could pull out is one of his mixed martial arts techniques for escaping an overlock.
Fighting up close with Mayweather – this is expected given the American's defensive nuance – McGregor will find his arm tied up in Mayweather's overlock, as it's quite simply a very effective way to stop an attacker. When this occurs, McGregor could very well use a technique rarely seen in boxing, that he often utilizes in the Octagon as a striker. This is where he would limp-arm to escape the overlock to free himself for more punches.
However, this is all assuming that Mayweather will go on the defensive and look to charm the judges with his skills there, and wait for counter punches to capitalize on. But his assistant trainer, Nate Jones, has said that Mayweather is going to big early on, stating: "Floyd's going to turn the gas on early. We're going to fight him. We don't think he can go past four rounds."
Conor McGregor has proven in the Octagon that he can fight on the backfoot or even quite conservatively in a defensive mode, but with the constant pressure that can be laid on in boxing, he may struggle.
Will Mayweather defend his unbeaten record?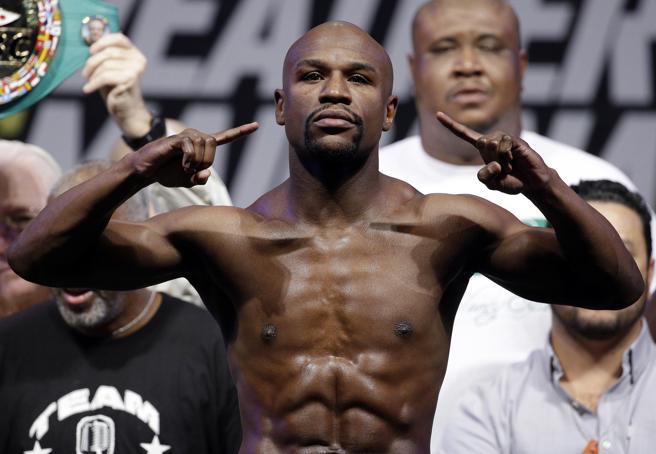 Source: Andresito, via Twitter
In terms of a fight for the fans, this merely pits a mixed martial arts star against a retired boxer to see who can get the win. There isn't a title on the line, nor is there much significance for either sport, but there is a lot of money to be won, and Mayweather's reputation is at stake.
Conor McGregor should come out of his corner fast and hard. Being the bigger fighter with nothing to lose, the Irishman should come out using his heavy hands, clinical strikes, and unorthodox style to pressure Floyd Mayweather into the corner. However, that's exactly where Mayweather likes to be, and that's where he can perform his best boxing, so McGregor needs to grind into him to unveil the sweet spot and send the American to the mat.
Floyd Mayweather is heavily favored due to his 49-0 record as he comes up against a fighter who has never had a meaningful fight in a boxing ring before, but one great hit could change all of that. Mayweather will need to be on top of his game, as this fight will not be as easy as it appears coming in.
With the backing of the bookies, the pundits, the boxing community, and many fight fans from across the globe, Mayweather should win this convincingly – not to say within 12 rounds. But, you shouldn't count out Conor McGregor just yet, as the Irishman is a top-quality fighter, a great striker, and has the right skills to be able to rock the undefeated former boxer.